BitcoinTAF Elliott Wave Algorithm Data reports
BitcoinTAF Elliott Wave Algorithm Data reports.
In the fast-paced world of cryptocurrency trading, having the right tools and strategies is paramount. Elliott Wave Algorithms have emerged as a powerful method for predicting price movements and navigating the often volatile crypto markets. Leading the way in this field is BitcoinTAF.com. BitcoinTAF is recognized as the industry leader in harnessing the potential of Elliott Wave Algorithms for cryptocurrency trading.
What Are Elliott Wave Algorithms?
Elliott Wave Theory, developed by Ralph Nelson Elliott in the 1930s, is a time-tested approach to market analysis. It posits that market prices move in repetitive and predictable wave patterns. These predictable elements are helping traders and investors make informed decisions. However, applying this theory to the dynamic world of cryptocurrencies can be challenging, given their unique characteristics.
This is where Elliott Wave Algorithms come into play. These algorithms take Elliott Wave Theory to the next level by incorporating advanced data analysis and computational power. They allow traders to adapt the theory to the rapid price fluctuations and complexities of digital assets.
Elliott Wave Algorithm Trade Data Reports with Marius Landman
BitcoinTAF.com: The Industry Leader
BitcoinTAF.com, led by a team of seasoned experts, is at the forefront of harnessing the potential of Elliott Wave Algorithms. This is specific to cryptocurrency trading. They have carved a niche as the industry leader. They offer a comprehensive suite of tools and services for traders and investors.
Predictions for the Next Decade
While no one can predict the future with absolute certainty, BitcoinTAF's long-term trade reports, combined with the power of
Elliott Wave analysis
, provide some valuable insights into the potential of cryptocurrencies over the next ten years. Here are
seven reasons why cryptocurrencies are going to explode
in value and certainly why you should consider a BitcoinTAF Crypto Membership.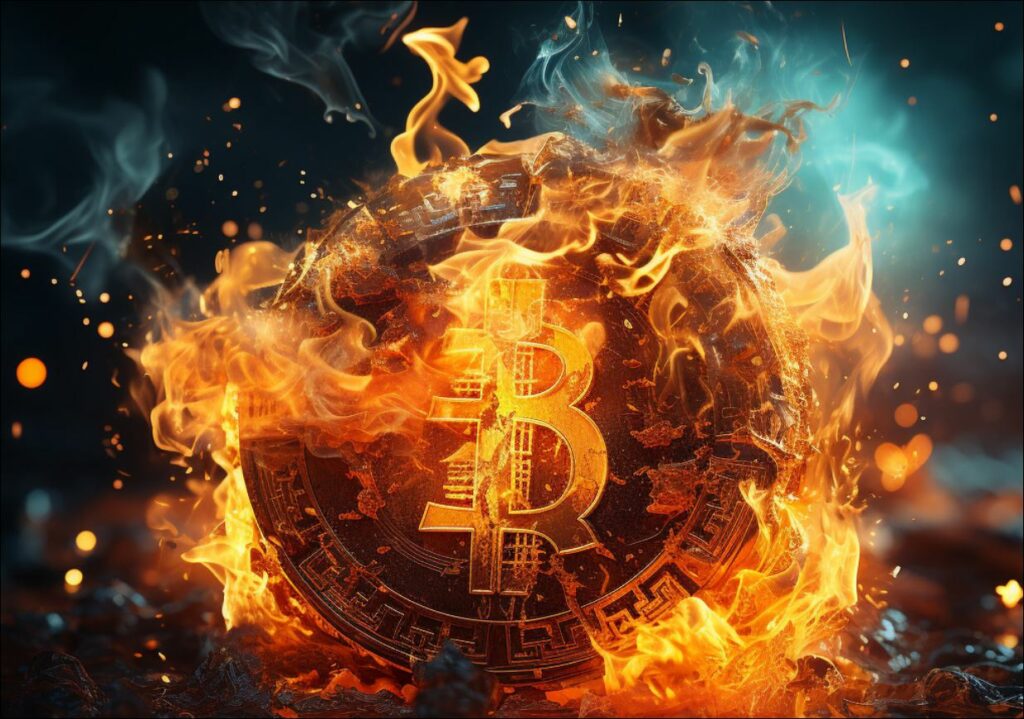 Here's what sets BitcoinTAF.com apart:
Elliott Wave Expertise: BitcoinTAF.com's team includes professionals who are well-versed in Elliott Wave Theory and have adapted it to the ever-evolving crypto market.
Cutting-Edge Algorithms: The platform employs state-of-the-art Elliott Wave Algorithms, providing users with accurate and reliable predictions.
Real-Time Analysis: With BitcoinTAF.com, traders can access real-time market analysis, giving them an edge in making decisions. They do this through up-to-date data reports and live weekly webinars.
Risk Management: The platform also offers assessment tools to minimize losses and maximize gains using state-of-the-art proprietary trading tool indicators.
User-Friendly Interface: Whether you're a seasoned trader or just starting, BitcoinTAF.com's platform is designed for ease of use, and customers find the BitcoinTAF platform extremely easy to use.
How BitcoinTAF.com Empowers Elliott Wave Algorithm Traders
BitcoinTAF.com provides a one-stop solution for cryptocurrency traders:
Accurate Market Predictions: The platform's algorithms help users anticipate potential price movements, making trading more informed.
Risk Mitigation: BitcoinTAF.com's risk assessment tools assist traders in managing their trading and investments wisely.
Real-Time Data: Staying updated with the latest trends, news, and analysis is crucial in the fast-moving cryptocurrency world, and BitcoinTAF.com offers precisely that.
Educational Resources: Besides their powerful algorithms, BitcoinTAF.com provides valuable educational resources to help traders understand Elliott Wave Theory and apply it effectively.
Elliott Wave Algorithms have become an indispensable tool in cryptocurrency trading, and BitcoinTAF.com stands out as the industry leader in harnessing their potential. With BitcoinTAF.com's cutting-edge technology and the expertise of its team, traders and investors can confidently navigate the intricate world of cryptocurrency markets.
Whether you're an experienced trader or just starting your crypto journey, BitcoinTAF.com's comprehensive platform and state-of-the-art Elliott Wave Algorithms offer something valuable. Unlock the power of Elliott Wave Algorithms with the industry leader, BitcoinTAF.com, and take your cryptocurrency trading to new heights.