In the ever-evolving world of cryptocurrency, having a solid understanding of trading principles is crucial to achieving financial success. However, with a plethora of courses available, it can be daunting to choose one that stands out in its approach and, most importantly, its results. Enter 'The Ultimate Trading Course' – a one-of-a-kind program that has transformed the lives of students globally, solidifying its status as the best trading course in the market.
A Proven Track Record of Success
The success of any course is ultimately reflected in the testimonials of its students, and the 'Ultimate Trading Course' has a plethora of these. Students from diverse backgrounds, each with their unique experiences and expectations, have consistently found the course to be transformative. From the in-depth curriculum to the exclusive trading tools, this course is a game-changer.
Aarifah's Journey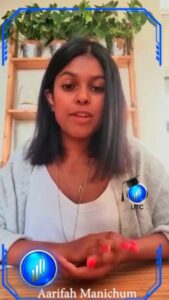 Aarifah, once a novice in the world of crypto trading, was searching for a course that could provide her with the knowledge and tools to navigate this dynamic landscape. The 'Ultimate Trading Course' was her chosen path. After completing the course, she found her trading game stronger than ever. Aarifah's success story is a testament to the course's comprehensive approach that turns beginners into confident traders.
Cornel's Transformation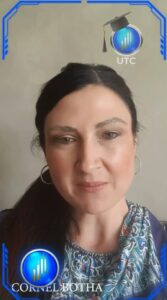 Similarly, Cornel, another satisfied student, shared her incredible transformation as well. Cornel appreciated the course's unique strategies and the power of the DETONATOR™ Indicator. She found that the course not only helped her master the art of trading but also empowered her to be proactive and strategic in her trading decisions.
So, What Sets This Course Apart?
1 – Comprehensive Curriculum
The 'Ultimate Trading Course' covers a wide range of topics from fundamental basics, ensuring a strong foundation for trading, to advanced strategies for risk management and trading psychology. This holistic approach is often overlooked in mainstream education, yet it is vital for success in crypto trading.
2 – Exclusive Trading Tools
The course includes exclusive access to the DETONATOR™ Indicator, a powerful tool designed for day, intraday, and long-term trading. This tool, combined with the innovative DETONATOR™ BOT, helps students identify the best trades and supercharge their trading outcomes.
3 – Continuous Support and Updates
In addition to the comprehensive material and exclusive tools, students receive continuous support through a dedicated Telegram Channel, weekly webinars, and a vast library of resources filled with invaluable insights. Moreover, the course content is frequently updated to stay at the forefront of trading education.
A Path to Financial Stability
In these tumultuous times, achieving financial stability is more important than ever. The 'Ultimate Trading Course' provides students with the knowledge, strategies, and tools needed to succeed and profit in the world of crypto trading. By equipping students to make informed decisions, manage risks effectively, and maintain a balanced mindset, this course is helping create financially stable individuals.
Final Thoughts
The 'Ultimate Trading Course' has proven to be a transformative experience for many students like Aarifah and Cornel. With its comprehensive curriculum, exclusive trading tools, and continuous support, it stands out as the best trading course available. If you are ready to take control of your financial future and embark on a journey towards trading mastery, this course is the perfect starting point. Don't just take our word for it – hear it from our satisfied students and join the success story today!