Trading Cryptocurrencies on very short time frames, also known as Scalp trading, is a popular, but sometimes misunderstood, style of trading which has been gaining traction among active traders in recent years. This type of trading isn't new and over the years has been used and perfectly perfected by HODLNOTS, who have developed a unique, safe, method for winning in minutes – We've mastered the art of scalp trading!
Its focus on quick, small gains and high-frequency trades makes Scalping not only a preferred choice for those who thrive on rapid price movements but also a perfect style of trading for this very unpredictable market. Scalp trading involves executing multiple trades throughout the day, aiming to capitalise on small price fluctuations, and, essentially, not having to worry about what comes next – HODLNOT scalpers are in and out of trades in seconds to minutes.
Today, we will explore the essentials of scalp trading and discuss the techniques that can help you succeed in this fast-paced and exciting, profitable trading style.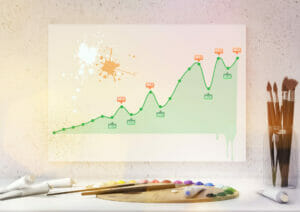 Understanding Scalp Trading
Scalp trading is all about making small, incremental profits on price movements that occur within seconds or minutes. Unlike other trading styles that may hold positions for days or weeks, scalp traders aim to take advantage of intraday volatility.  At HODLNOTS, we know that by frequently entering and exiting trades, profits can potentially accumulate throughout the day, all without the need to worry about the next big move that could occur week from now, a day from now, an hour from now, or even a few minutes from now.  The market always "breaths" in and out – this is what we take advantage of – no matter the direction of the bigger trend.
Key Principles of Scalp Trading with HODLNOTS
Tight Stop Losses: We use tight stop-loss orders to limit our potential losses. Since we are only looking for small price movements, we must minimize the risk of large losses.
Risk-Reward Ratio: With small profit targets, the risk-reward ratio becomes crucial in scalp trading. A positive risk-reward ratio ensures that even if a trader has more losing trades than winning ones, they can still end up profitable.
Market Liquidity: Liquidity is paramount in scalp trading. We scalp what is running; however, not all coins can hold all amounts of trading capital.  HODLNOTS understand the importance of finding liquidity and know how to select the coins to trade for maximum profits.
Understanding of how timeframes work together: When implementing scalp trading strategies, scalp traders must use combined analysis of the different timeframes to gain a comprehensive view of the market and make informed scalping decisions.  Almost nothing is more important to a scalper than understanding timeframes and HODLNOTS are the masters.
Discipline and Patience: Despite the rapid pace of scalp trading, discipline and patience are vital. Emotions must be kept in check, and scalp traders still must adhere to a trading plan and strategy. At HODLNOTS, we have the plan! Learning and sticking to the plan is the name of the game, and with the knowledge gained from the course and the backing support of the community, it becomes second nature.  HODLNOTS also has a unique one-of-a-kind program on offer called Minute Money Masters (3M).  Perfect for Scalp Traders who want to have a career change and/or scalp trade for a living, it's offered to members after taking the Course – for FREE.  Progressing through levels, each with its own goals, members are supported by HODLNOTS trainers and other members throughout their journey to a new life.
The correct education and ongoing support: No one else teaches and supports you like the team at HODLNOTS.  Whether it's learning the fundamentals on the Course (group or private), being further supported in the Den (or trading room), reviewing vital information in the Lodge (our training room) or practising what you have learned and progressing through the levels on the 3M Challenge, HODLNOTS is with you every step of the way!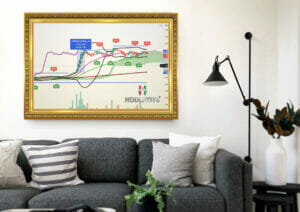 We can't wait to share our passion…you, too, can become a master!